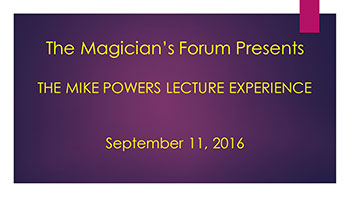 You will receive a video download of the entire 2 hour lecture given on line in 2016. The video was shot using three camera views - a front wide shot, a front close up and an over the shoulder close up shot.
PowerPoint was also used for maximum educational value.
The cost is only $8.95

TOP SECRET CLOSE UP VIDEO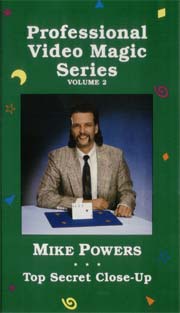 From the Professional Video Magic Series, this video was shot in a studio in Nashville TN. It was directed by Emmy Award winner Bryan Cottingham and supervised by magician Jim Surprise. This 90 minute tape contains nine items using cards, coins, bills, rings and strings and even a jelly container. Items include: Gary Oulette's Three Second Wonder, The Invisible Aces, Squeezing the Queens, International Matrix Reverse, Ultra Fast Coins Across, Swinger, Double Your Money, Business Card Terror, and Jelly Roll.
Only $19.95
Download

PENGUIN LECTURE (nearly 5 HOURS long!)
I have a small quantity of Gift Cards for my PENGUIN LECTUR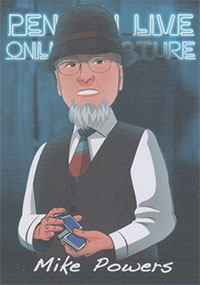 E. The lecture is nearly 5 HOURS long. There are tricks using cards, coins, drinking straws and even a jelly container. For a short time I am offering the lecture for $10 off the retail price. You will have to email me for the code and PayPal name for payment.
The sale price is $19.95
Email by clicking HERE
FREE STUFF: CLICK HERE
Old Dog New Tricks NOTES & DVD $20/free shipping: